The Telethons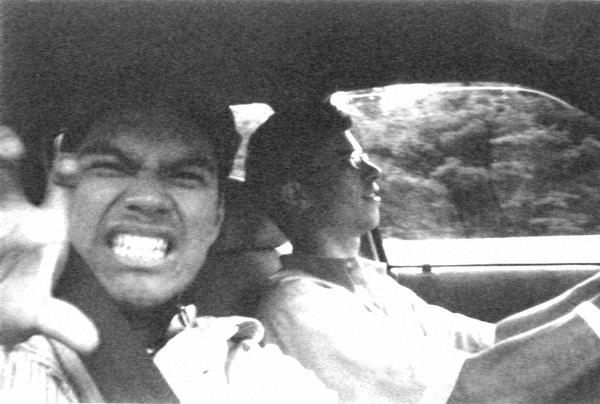 Bio

The Telethons started out of a mutual interest in escaping the boredom of suburban Flanders, New Jersey. John Mulcahy and Mark Deocampo had been playing music together since high school, but in the fall of 2004, now out of school they decided to start composing original material with the excitement that was missing from the local music scene (or lack thereof) around them. Inspired by an article he read in high school about Hamell on Trial, John began plugging his acoustic guitar into a distorted amplifier. Drawing upon mutual influences such as the Kinks, Holy Modal Rounders, Pixies, and the Velvet Underground, their goal was to write catchy folk-inspired rock songs with profound yet concise lyrics. When they heard the music of Jeffrey Lewis and the Moldy Peaches, they decided to investigate the antifolk scene in NYC. There, they found the closest thing to a musical community that they could ever attempt to fit in with. In late 2007, the Telethons released their first album, The Gory Details.
Press:
"The lyrics are the real treat (for audience members who can pick out the words from beneath the sheets of feedback and distortion). In his bratty holler, Mulcahy delivers stories and rants from characters who flail against the river of conformity and adulthood's abandonment of wonder. " - Ben Krieger, Limewire Music Blog
"I'll try to describe The Telethons shade of pale: Their music is the kind that tickles you while its punching you in the face - so you're able to laugh while you're caught in the moment admitting something you may be too proud to give up.....like, that maybe you love a great chorus after all, and lyrics you can understand, or maybe dancing badly in your seat is much better than gazing thoughtfully, because as long as it's honest, looking stupid is not something to be ashamed of - especially when you don't even realize you're doing it until you've already broken a sweat. This is POP, and POP is LIFE - and like that dumb look on your face while you're getting beat-up, it runs on instinct and loose ends - and not style. So give in and be alive: THIS IS THE WAY MUSIC WAS MEANT TO BE. Pure, dumb....and Brilliant."- Mike Baglivi
Why They're So Antifolk?

1)Because we realized the "rock'nroll as folk music" concept we had been going with had already long been established.
2)That establishment is the only one we would want to participate in.
3)Driving two hours back and forth to play two songs on a Monday night is not typical folksinger behavior.