The Shivers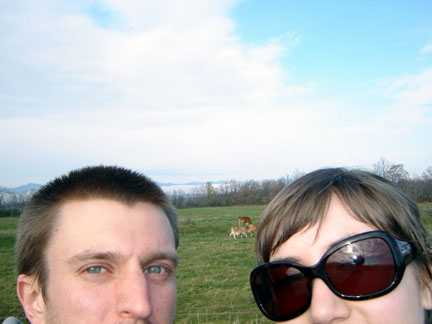 Bio The Shivers were formed in Brooklyn right before 9/11/2001 and have undergone many line up changes since then. The one consistency has been a commitment to the music and the themes presented therein. We could go on elaborately about the ups and downs, personnel changes, crazy stories of travels, bizarre performances, record deals, collaborations with those going onto fame but we'd rather just have you focus on the music. The Shivers currently feature Jo Schornikow on piano/vocals and Keith Zarriello on guitar/drums/vocals.
Press Quote:
"Keith Zarriello's voice carries an eerie, mesmerizing eroticism" - Pitchfork Media
Why They're So Antifolk
When looking up the word "folk" in the dictionary, the first definition that we found was:
The common people of a society or region considered as the representatives of a traditional way of life and especially as the originators or carriers of the customs, beliefs, and arts that make up a distinctive culture: a leader who came from the folk.
We are "Antifolk" because we are "Antipeople", "Antisociety" and Anti the American way of life. My moral belief system is completely at odds with that of the "common people" of this country. For instance, I am the founder of the Antisexual/Childbirth Movement which calls for a stop to all sexual activity and procreation and calls for a natural dying out of the human race. The Movement urges people to adopt starving children in our already dangerously overpopulated world instead of making more. So in essence we are "Antifolk" because we are ANTI- "FOLK".