Ben Godwin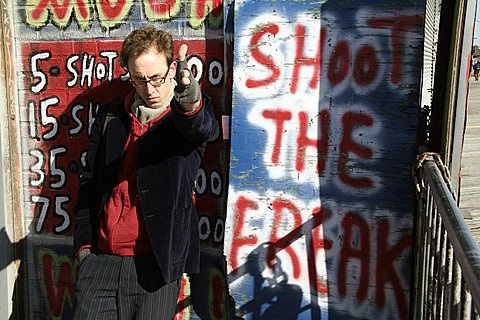 Bio London musical transplant Ben Godwin loves New York so much that he emigrated to the city after many successful years as a musician in the UK. He emerged on the London scene several years ago with an acoustic guitar, a kick-ass live band and an EP, Four Songs. Soon they were playing legendary London venues like the 12 Bar, the Troubadour and the Kashmir Klub. Two more EPs followed, =shinyshiny= and Lighter Than The Atom leading to radio play and dates around the UK.
In 2005, Ben made the choice to move to the world's biggest music Mecca and arrived at the Sidewalk Cafe in the depths of the New York winter. He dove headfirst into the scene and embarked on a slew of collaborations, producing Dan Costello's Halloween Baby before returning to the studio to record Skin And Bone, his first full length release. This new collection of songs chronicles the dream-life of New York, conjuring the city and the people in it in vivid detail with a voice that bursts with power and feeling. That voice, along with his unique guitar stylings, creates a captivating new sound that is raw, passionate and hypnotic.
'Skin And Bone' will be available from antifolk.net from February 2007, prior to its official release on April 17, 2007.
Why He's So Antifolk
Because you can't hang around this scene for long without getting musically challenged, pummeled, chewed, eaten, digested, burnt at the stake, scattered to the four winds and then reborn as some howling strange new angel. Being antifolk means people will never let you get old and mouldy. Look at my wings!
More info at Ben Godwin.